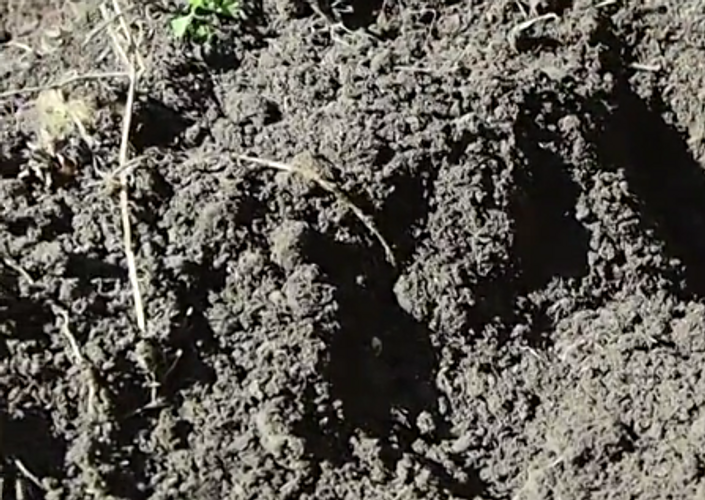 Picking an SEO friendly domain name that will elevate your site
The must have course before registering a domain.
Your domain name is your name in the world wide web. It is the name that will follow you for years as your brand (site) grows. As it's the single most important step before starting a website, we've gathered feedback from 100s of creators and curated the most critical things you must know about selecting a domain that will work better, be more profitable and increase your rank on search engines.
In this course we will walk you through the 10 critical signals that hint to google the quality of your site when it comes to your domain name, branding advice and even tips and tricks on how to create the perfect domain name. By the end of this course, you will know everything there is to know about selecting a domain name that will elevate your success of your site.
Why picking the right domain name elevates your chances of success?
Some domain names trigger negative associations with search engines, while other domain names trigger positive ones. Some common tips and tricks can make your site more accessible for search engines and users. Picking a bad name could lead to very negative effects on your odds of creating a successful site.
Why are domains associated with positive and negative associations with search engines?
The name of your domain and other factors related to your domain name send signals to google about the quality and content of your site. Your goal is to associate your domain name with positive signals. Google spiders millions of sites every day, As such it needs to make judgments about domains based on a variety of factors. The first factor that Google meets is your domain. By aligning up all the simple signals to be on your favor, you greatly improve your indexing and future of your site.
Why does a good domain equal higher exposure and indexing?
Google publicly admits that they have over 200 parameters (they call them signals) that judge websites to help their engine to categorize sites. The 10 signals we go over in this course will save you years of frustration helping you reach a great domain name. Don't buy a domain before taking this course as the domain you think is great might end up being a flop.
Why you should only buy a domain after you take this course ?
Unfortunately not all the rules to buying a great domain are intuitive. Over the years many black hat SEO experts created and abused loopholes in the algorithm of Google and other search engines. The only way search engines can compete with rule breaking is by creating new rules (or as google calls them signals) to score sites, domains and web pages. By understanding how search engines "think" you can avoid making common mistakes (some I've made many times over the years) and save money, time and years of frustration.
Why taking this course will save you money, time and frustration ?
Picking your domain name is the most expensive thing you can do. Once you purchase a domain every single thing you buy after that is dependent on that domain (hosting, developers, design and so forth). By picking the right domain name you save 1000s of dollars over the years and make more from your site.
Why the right domain name translates into more money in your pocket?
Now you might be thinking domain names are only around $12 a year (most of them), yet every single dollar you spend after that are an investment into that domain name you purchased; In reality your domain name is the most expensive part of your site. Imagine now you picked a really horrible domain name (let's say 234321ert234234ferf234.friends) - instinctively you know that's probably not a great domain name... Yet there are at least 10 big rules you must know before you buy a domain – these rules will prevent you from buying domains that are a dumb investment. Don't buy dumb domains that cost you a lot of money, understand the art and logic behind domains and invest in the right domains.
Why if you pick a domain on your own, there is a high chance you will buy a dumb domain?
The true answer is - I consider myself a smart person, yet I managed to buy many dumb domains and had to change them losing more money then I would I wish to confess. Over the years I realized that a good domain name is not magic but a formula. I want you to be armed with the knowledge that toke me years to get to before you invest your hard earned money on a new business name (or a new site).
Save money, get an SEO friendly domain name and gain more customers. Pick a SEO friendly domain name name now.
Your Instructor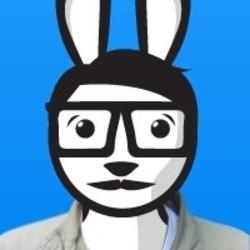 An Adobe ACP and part of the Adobe pre-release members. Owner of 02Geek.com and the author of the book HTML5 Graphing and Data Visualization. Award winning developer. Most of all a guy that really loves learning and teaching when ever he can. I hope you find my courses interesting and I really hope you enjoy them.
Course Curriculum
SEO Friendly Domain Name Ranking Factors
Available in days
days after you enroll
Few last things before you Register a Domain
Available in days
days after you enroll
Frequently Asked Questions
What is a domain name?
Domain names or more commonly known as top domain names are the name that is used to identify your site. This name is text based and is entered into a browsers to get to your site. Domain names play a vital role in any SEO strategy. An SEO friendly domain name can help push up the content of your site in search engines. This course aims to highlight the important factors you should be aware of when selecting a domain name.
Does the name of my domain have a big impact on SEO?
The name of your domain in combination with a solid content strategy can have a major effect on the way your site is perceived by users and search engines. Although, a great name on Iit's own is not enough to create a successful site, a good name can elevate your success rates as google and other search engines do take into account information regarding your domain name and history.
Does the age of my domain matter?
It does, but don't go out and buy old domain names before understanding when it is important and when it would be a waist of your hard earned money. We will talk about when it matters within this course.
Does this course cover every aspect of SEO?
No. Google has many signals that determine internal scoring to a site and pages, some suggest there are over 200 signals. This course aims to highlight the critical signals you want to take into account before purchasing a domain name.
Why does a domain name matter?
You can attribute their importance to 10 major points. We go through all of them in the course but in general your domain name represents the content on your site and is the first thing users see before they engage in your content. Selecting the right domain name has a major impact on search results. The good news is this course is really short and once you've taken it you will know everything there is to know about the right process of picking a domain name that would not damage your SEO efforts.
4 rules for picking a great domain name to get you started:
Your unique and so should your domain name be: Do your best to avoid using a name that sounds like someone else's site or even worse a misspelling of that name. Beyond the legal ramifications that could arise you want your site to be easy to type for users.
Less is more: if you can have less letters that's almost always a good thing mainly if it's catchy enough for users to remember how to type in their browser.
The good old .com sites still have an edge over other sites when you think global go for a .com domain.
Get a keyword into your domain name.